Aon – Pass It On
GLOBAL EMPLOYEE ENGAGEMENT CAMPAIGN
Overview
The Aon "Pass It On" campaign goal was to engage it's 60,000 internal Aon colleagues as well as external participants to learn about the new organization and galvanize their team and stakeholders.
Alphazeta designed and developed the center-piece social engagement website of "Pass It On" to promote connectivity and collaboration through its 500 offices in over 120 countries, both with real-world events as well as virtual activities. Integration with email was also implemented. This included daily questions and quizzes tied to major corporate initiatives and knowledge sharing. Colleagues were able to learn more about the firm's business capabilities, engage in corporate challenges, and attend client and community events that demonstrated how Aon's global colleagues empower results all over the world. The "Pass It On" website was the interactive hub of news, updates, team initiatives and team rankings.
Marketing Automation Integration
Global Engagement 500 Offices, 120 Countries.
The goal of the engagement was to foster global collaboration and knowledge sharing to affect relations with their own colleagues, as well as clients, prospects, and communities.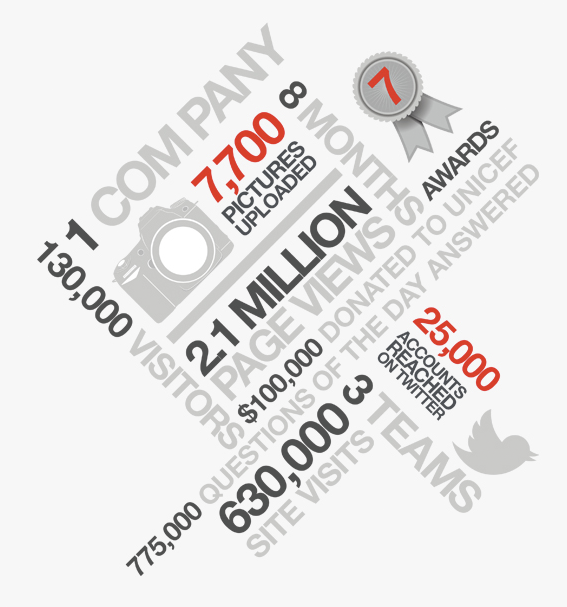 Results
Aon colleagues competed for points on the program's digital hub: www.aonpassiton.com. They
submitted rich content about their business unit and geography while answering a business-related
"Question of the Day." This content was repurposed on social channels helping to give a global face to
Aon and virtually demonstrate the company's pride in the various ways Aon colleagues empower results
for clients, colleagues and communities.